HOW IT WORKS
With MANILABO, starting an offshore development lab is a very easy process.
In just a few simple steps, increase your company's productivity with the exceptional staff that we can provide.
Ready to create your team?
Start of Operations
Starting from 2 programmers
Basic 1-year contract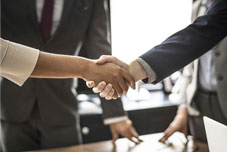 Client Side
Provide work instructions an sdpecifications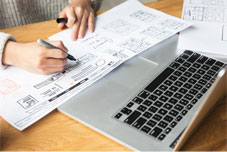 MANILABO Side
Work commences based on the instruction manual
Start from at least 2 people (Around 5-year experience)
Recruit proficient staff members. As a CODEV employee, they will a full-time dedicated staff of your company.
IT Staff (2,800 USD / Person / Month)
2 IT Staff = 5,600 USD/Month
Increased to 8 people with Bridge and Quality Control (Around 5-year experience)
IT Staff (2,800 USD / Person / Month) 8 person = 22,400 USD
Quality Control - (2,800 USD / Person / Month) 1 person = 2,800 USD
9 IT Staff = 25,200 USD/Month
Increased to 18 people with Bridge and Quality Control (Around 5-year experience)
IT Staff (2,800 USD / Person / Month) 18 person = 50,400 USD
Quality Control - (2,800 USD / Person / Month) 1 person = 2,800 USD
19 IT Staff = 53,200 USD/Month
Establishment of a new company
Establishing a local subsidiary is effective when there are 20 or more IT staff
Cost of establishing a corporation (takes about 3 months)
Company incorporation = 5,550 USD
Special Economic Area registration = 5,550 USD
Monthly fee after company incorporation
Company operation agent = 1,110 USD per month
(incl. General affairs, human resources, accounting agent)
*Agent fee